Contact lenses provide freedom, flexibility and clarity for patients of all ages
There are many contact lens options available to correct a range of vision conditions. A contact lens exam can be completed at the time of your comprehensive eye exam once overall eye health is assessed and a general vision prescription is determined. A contact lens fitting includes specific measurements of the curve and shape of the eye to determine the best fit, brand and type of contact lens for your specific needs. If it is your first time wearing contact lenses, you will also meet with a trained contact lens assistant to learn the essentials of contact lens hygiene, proper care & use, as well as how to insert and remove the contact lenses.
Our team will schedule a follow-up appointment with a doctor to ensure you have the absolute best fit, comfort and clarity possible.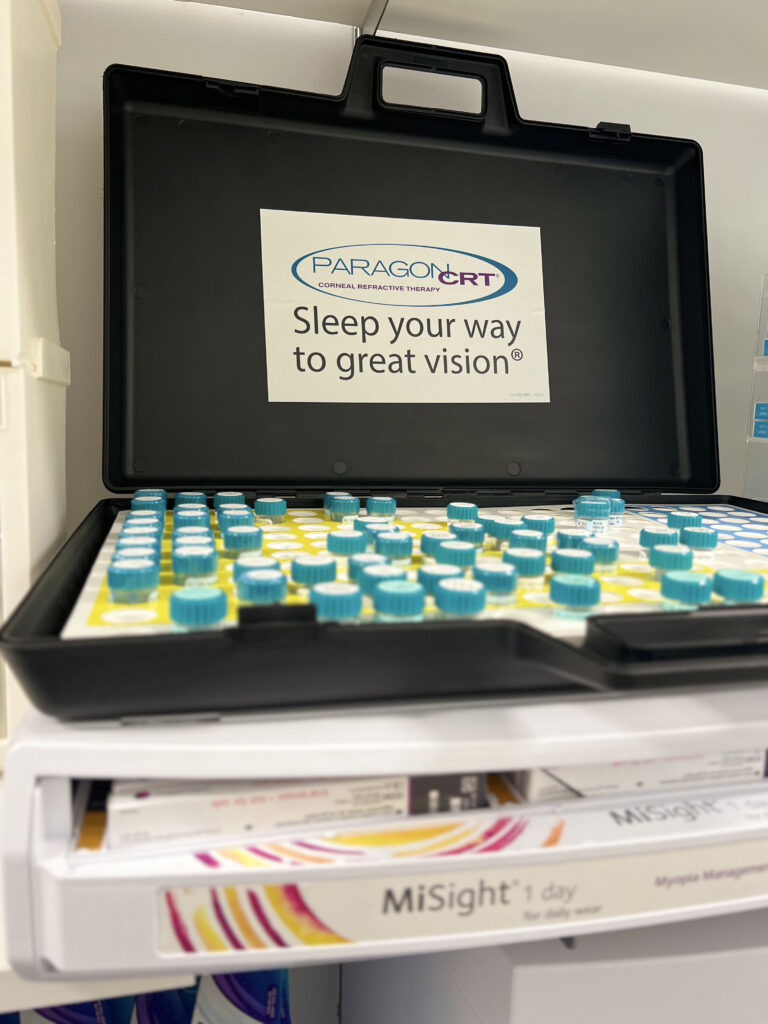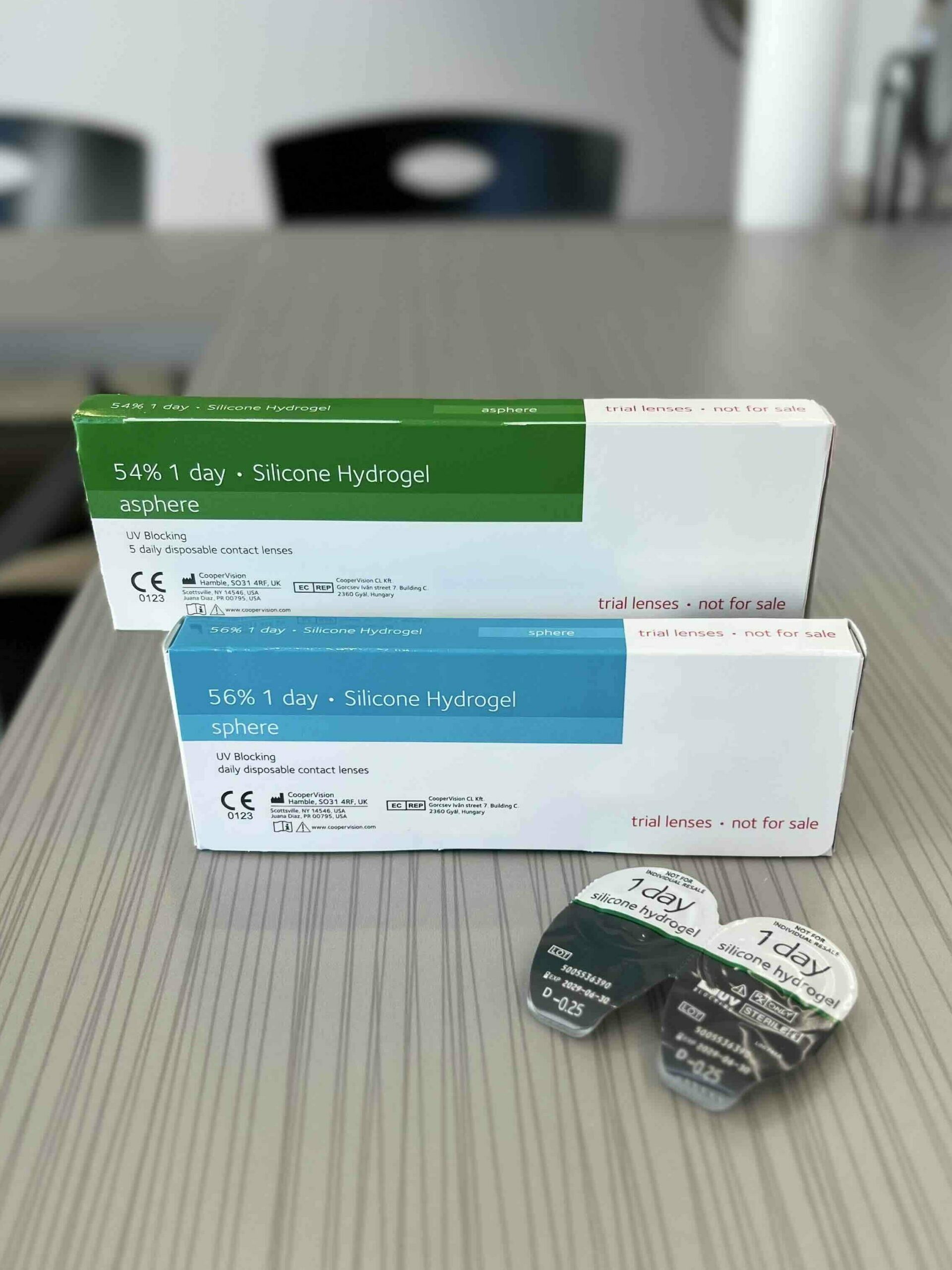 Daily Disposable Contact Lenses
Our doctors believe that eye and overall health begins with prevention and awareness. Daily disposable contact lenses are a one time use lens that are disposed of at the end of each day. This is the healthiest way to wear contact lenses.
When worn properly, daily disposable contact lenses can reduce, or even eliminate, the risks associated with extended wear contact lenses including eye infections and ocular inflammation.  Your doctor will discuss if daily disposable contact lenses are the best option for you and your specific visual needs.
Specialty Contact Lenses
Contact lenses go far beyond simply clearing vision. At Elite Eye Care, we offer the latest technology of contact lenses including:
Scleral Lenses
Rigid Gas Permeable Lenses (RGPs)
Orthokeratology [Ortho-K] lenses (CRT)
MiSight
Specialty contact lenses are designed for patients with corneal conditions or other eye issues for which conventional contact lenses aren't suitable.
Since conventional contact lenses sit directly on the surface of the eye (cornea), it's important they fit correctly and comfortably. Not all patients have a uniform or standard shape to their eye. Other patients may suffer from ocular conditions including keratoconus and dry eye that make wearing contact lenses uncomfortable or even intolerable.
Fortunately, there are various types of specialty contact lens options that provide solutions for these patients to enjoy the clarity and comfort of vision without glasses.